By Tom Rubio
On October 15th, LA dream pop/indie rock artist Fox Violet released their first full length LP Prisms. The album is a dark, colorful voyage through a cavernous and majestic landscape, and I was absolutely enchanted by its gorgeous sonic story. Over the past few weeks, I was lucky enough to see Fox Violet perform twice, and also got to chat with lead singer Thea Stevenson and her guitarist about the record, their creative process, and much more.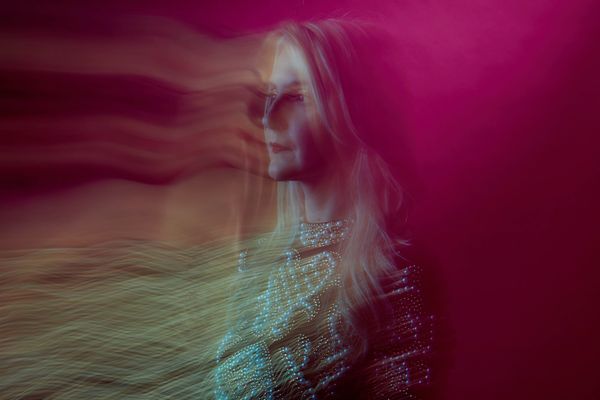 Photo by Anna Azarov
"Comedy is tragedy with time." 
This is how our conversation begins, on a cold street corner outside the parking lot of Lunar Bloom, a festival put on by Coconut Spaceship. I ask whether Thea considers Prisms to be, in the Shakespearean sense, a comedy or a tragedy. "I make fun of myself all the time…I think that when you can write about deeply personal things that are pretty painful, then it allows you to let it go," she says. I can hear this sentiment brought to life throughout the entirety of Prisms. The project is grungy, epic, vulnerable, but above all, free. Every song is its own statement about walking this earth without fear or boundaries. 
But more than that, Prisms is a lush and layered story. Thea tells me that she imagines the album as "a train going through your subconscious," akin to the elevator from Inception that Leonardo DeCaprio's character uses to travel through the dark levels of his own mind. Pulling from a past of homelessness, struggles with mental health, and a love of fairy tales, Thea is a storyteller as much as she is a singer, and with her first album, she weaves her biggest tale yet. As our conversation progresses, we start to get more into the imagery behind Prisms.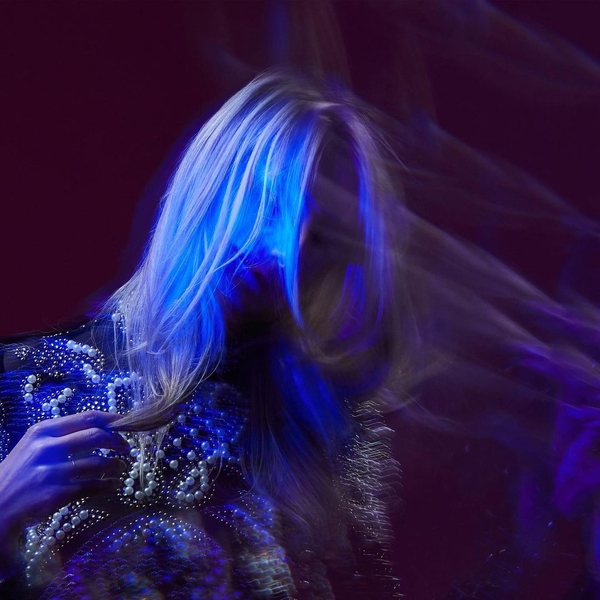 Photo by Anna Azarov
"I'm very obsessed with water imagery and rebirth…I'd like people to feel like they are at the bottom of the sea, but not alone…still in this massive expanse, and maybe there's life out there, but you can't quite see it." 
The songs of Prisms create a mystical landscape that the listener is free to wander through and marvel at. For Thea, the album is an expedition into her mind. We talk about the artwork, which looks like some kind of being pulling back the layers of themselves, albeit in a gentle way. "I wanted to give the impression that I was leaving my body," Thea explains. She touches on how much of her creative process is done through the lens of an observer; someone outside themselves looking in at the emotions and experiences of their past. But Thea doesn't shy away from those darker places and emotions. "I think a lot of people are really afraid to feel things deeply and love deeply," she says. "I walk through life as an open book, cause I wanna feel that I really fucking felt shit in my life." 
Our conversation wanders, from lucid dreaming, to Thea's degree in Ancient Archeology and her fascination with abandoned structures, to other pieces of media that inspired the album like the paintings of Wassily Kandinsky. Thea is also a photographer, and we chat about how much she loves the adventure of going to an obscure location just to get that one perfect shot.  

"I think it's about curiosity, and you can develop that…I've always just been very baffled by everything." She explains.  
Later on that evening, I watch Thea and her guitarist play a more stripped down set on the acoustic stage at Lunar Bloom. The way she is able to translate the intensity of Prisms' emotional journey into a performance is astounding. The picture that the lyrics paint on the album becomes more apparent with Thea's vocals front and center, echoing through the relatively small space of the Oracle Tavern in stunning fashion.  
And then after a month of waiting, I finally get to see Fox Violet, in full force.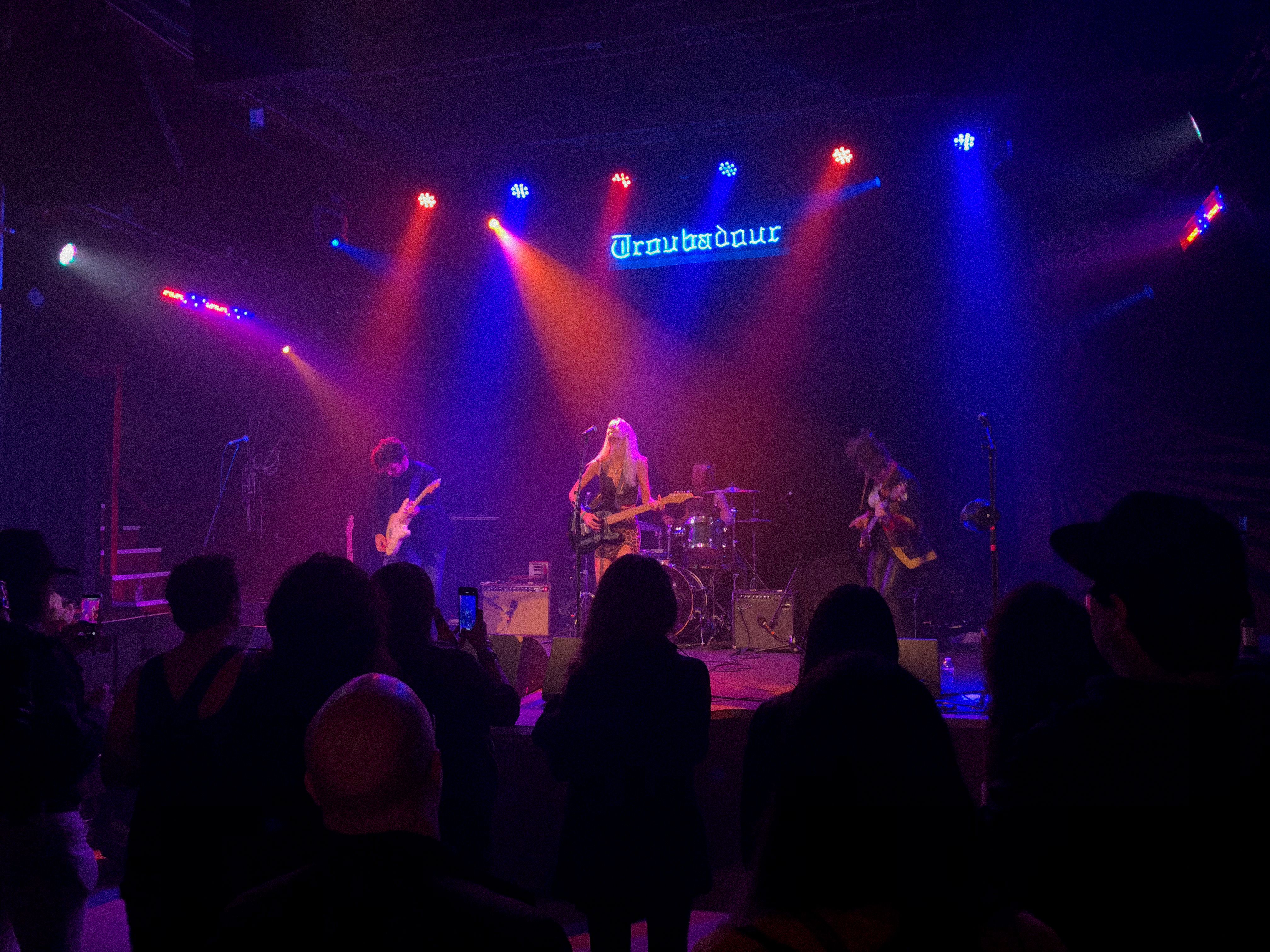 On a Tuesday night at The Troubadour, the band brings the entire breadth of their sound and absolutely blows us away. The ferocity of Thea's vocals are only strengthened by the pounding of the drums and groove of the bass behind her. She pulls the crowd into a ride that is bumpy yet beautiful, tender yet tenacious. The set peaks with a raw, unhinged performance of "Torn," the penultimate track off of the new album. In that moment, I can see every part of Fox Violet's story that I've experienced over the last month all at once, and it is truly something to behold. 
Listen to Prisms and connect with Fox Violet at the links below: