By Tom Rubio 
A little over ten days ago, I was lucky enough to attend the first ever live event put on by LA indie label Coconut Spaceship: a two stage festival called Lunar Bloom. I started working with Coconut Spaceship only a few weeks before the festival, and had become more than ecstatic as the day drew nearer. I started listening to some of the artists on the lineup in anticipation, but nothing would really prepare me for the experience of seeing any of them in person. I think that every fan, artist or curious concertgoer who came out could tell that this was something special. From the diverse mix of vendors offering visual art, tarot readings, and CBD oils, to the multicolored tube lights that stood at the front of the outdoor stage, to the jellyfish painting juxtaposing a portrait of Yoda inside the tavern, Lunar Bloom had something out of this world for everyone.   
For some context, the event took place in and around the Oracle Tavern in Chinatown, Los Angeles. Throughout the evening, artists brought the full force of their respective sounds to the Bloom Station Stage outside, sometimes having as many as eight instrumentalists performing at a time. Past the merch and inside the tavern was the Lunar Oasis Stage, where we were treated to more stripped-down sets from singer-songwriters, but still given some outright epic shows from three to five piece bands. But what were the performances like? Well, here are some of my favorite moments from what turned out to be a truly magical evening.  
*Disclaimer: I tried to see as many artists as I could, but I wasn't able to catch every set. Also, I'm inherently biased towards my own musical taste, and these aren't meant to be a "ranking" of any sorts, but simply a few performances that I felt captured the heart of the event.  
---
Boy Deluxe 
Among the many eclectic genres and sounds that were on display, perhaps one of the wildest was Boy Deluxe's "electro-funk, dark noise pop." Their set was the most raw physical experience of live music I've had in a long time. I felt rebellious, intrigued, angry, and unsettled, but most of all, I felt like moshing until I passed out because it was so damn fun.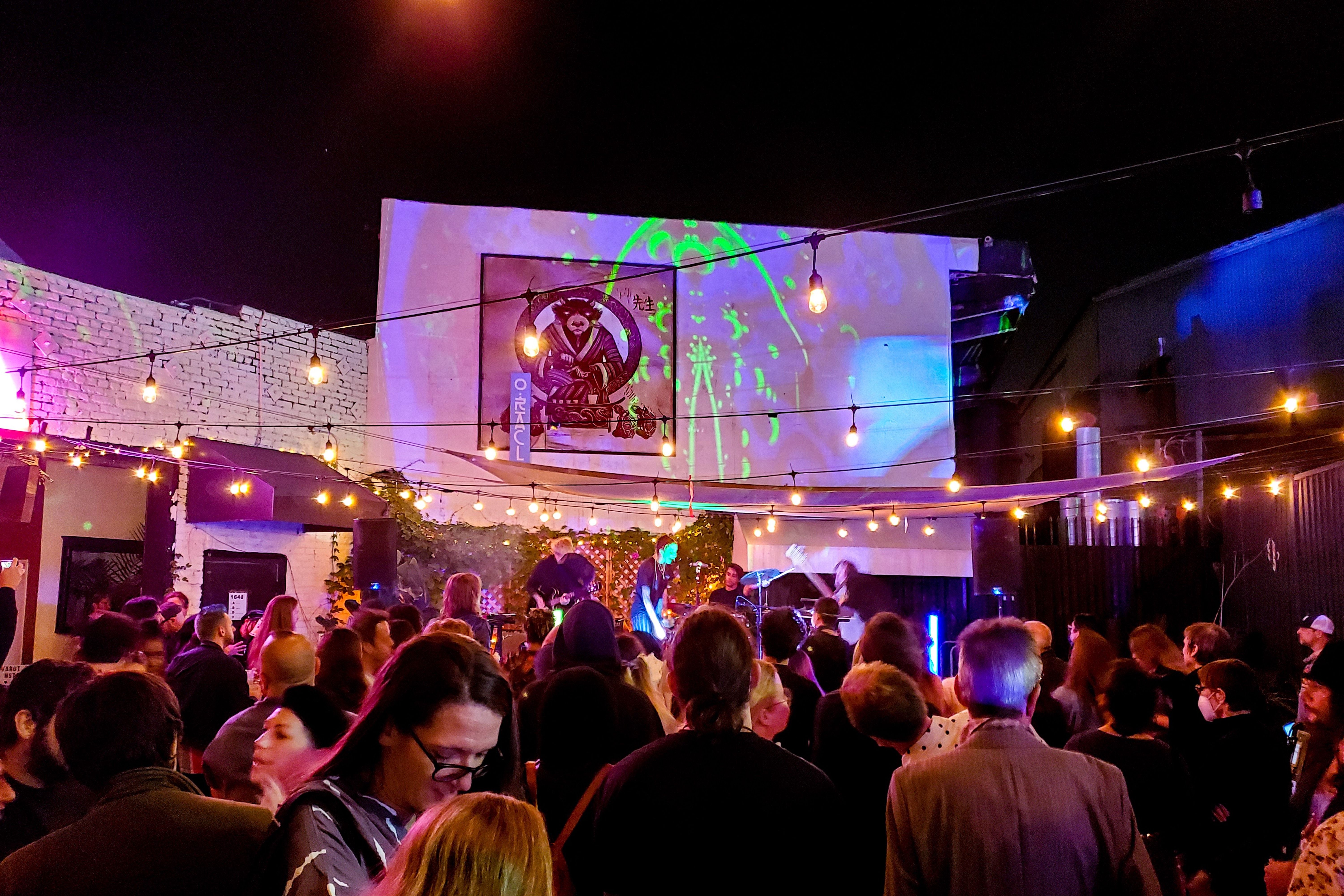 Ryan Cassata
Later in the evening, the indoor crowd laid witness to the triple threat of actor, activist, and singer-songwriter Ryan Cassata, who was just coming off of a top 40 charting album release with "Magic Miracle Mile,'' his first self-produced and recorded LP. Armed with an acoustic guitar and backed by a fiddle player, Ryan wove together sounds of folk, hip hop, and pop. His captivating story was one of empowerment for the LGBTQ+ Community, culminating in the crowd chanting along to "Gender Binary (Fuck You)."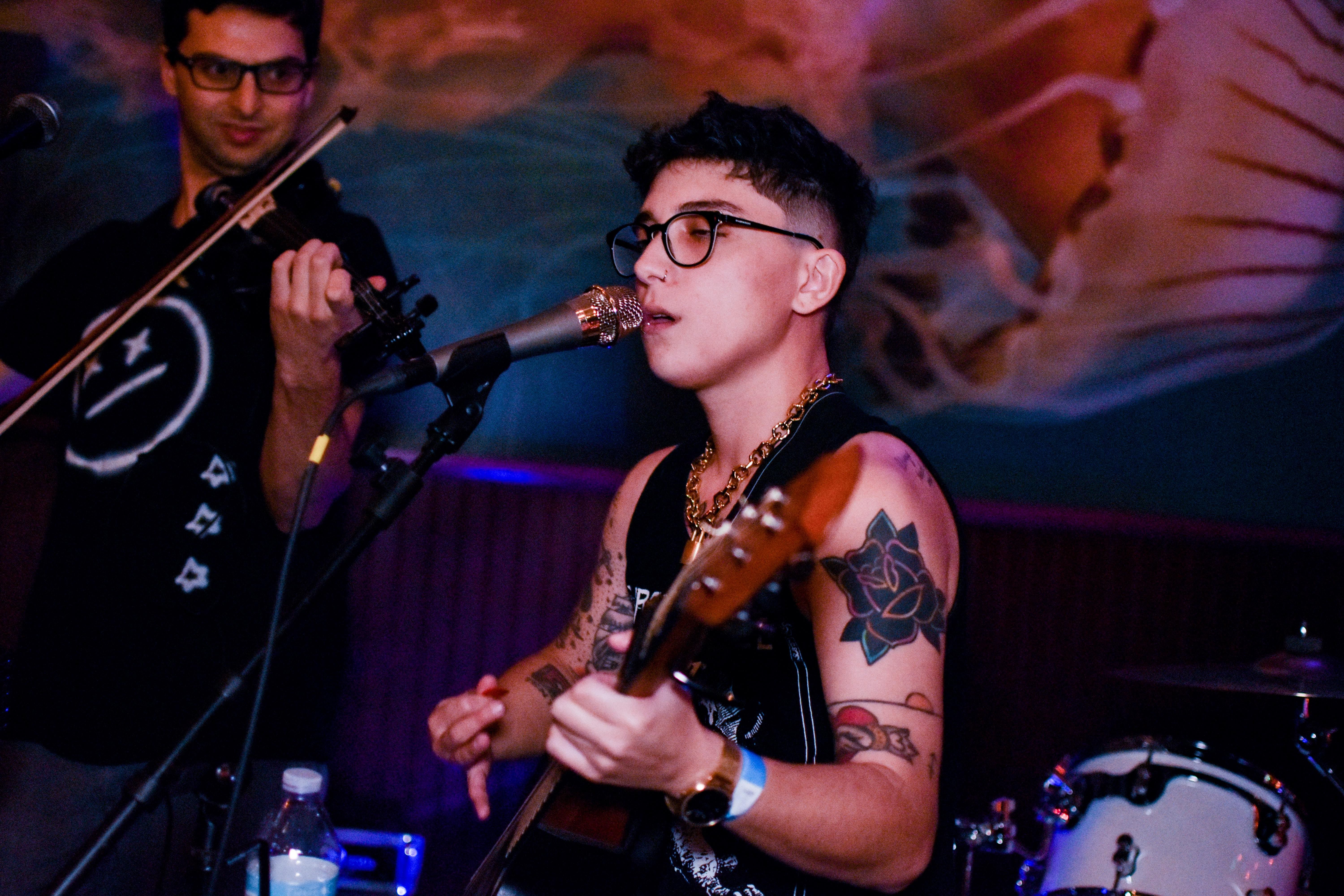 V Torres
Having just played a stripped-down set at BeachLife Festival with guitarist Kira Lingman, V Torres was ready to bring the full force of her sound to a bigger stage for the first time since the pandemic. Torres' blend of americana rock, pop, and blues set a tone both charming and fiery, taking the crowd on an easy ride down the backroad of a folktale. If the first few artists on the Bloom Station Stage were taking us to another place, V Torres' set felt like landing on a new, yet familiar, home.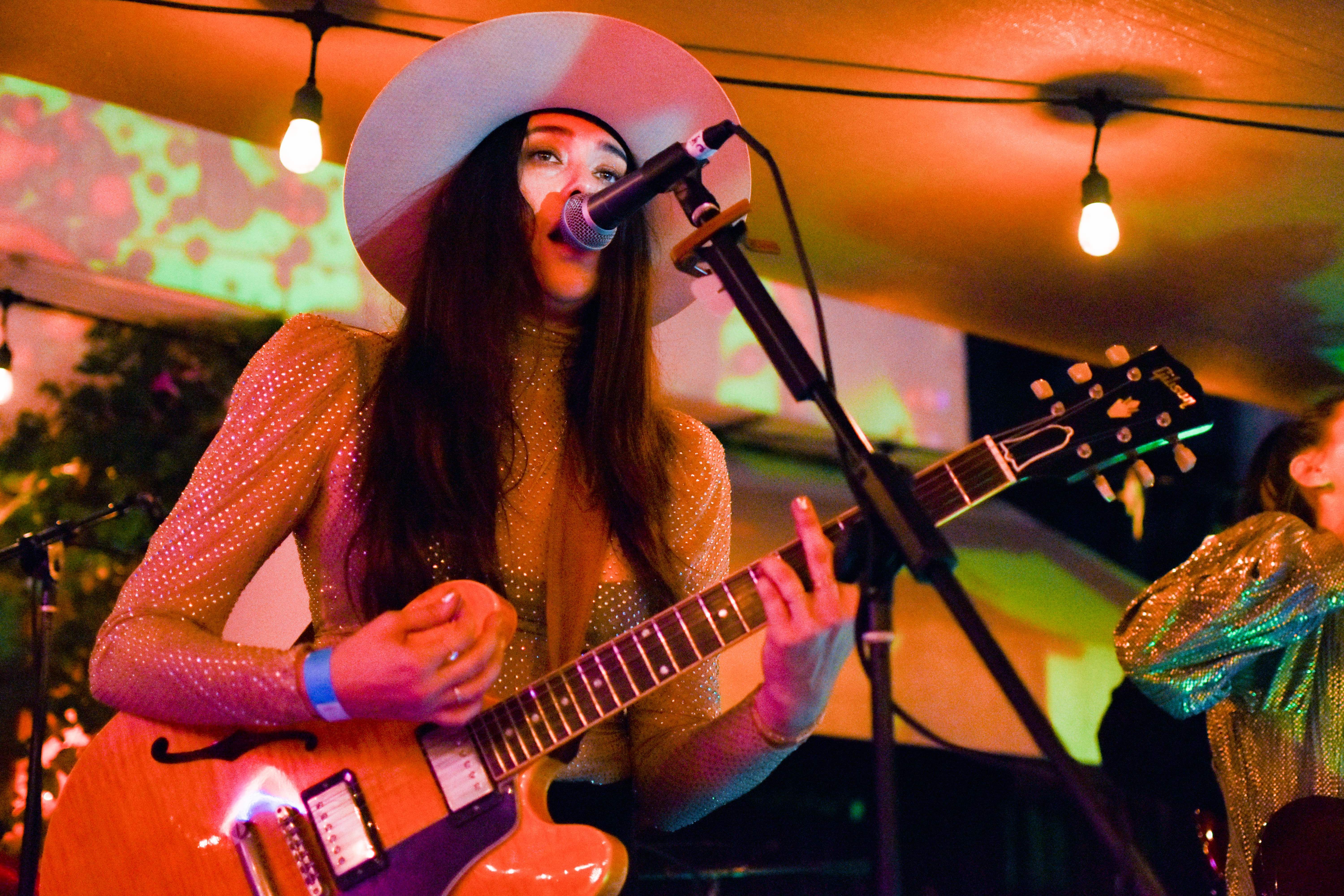 Lucy Clearwater 
I think it's rare that you see a singer-songwriter who truly requires nothing but their own voice and an acoustic guitar. Lucy Clearwater might be one of the few exceptions. Gracing the Lunar Oasis Stage, Lucy's indie folk storytelling was nothing short of immaculate. Her cover of "Somewhere Over The Rainbow" was so incredibly and delicately gorgeous, and may have been my favorite moment of the entire evening. We also were given a taste of Lucy's new duo project LININ, as she performed with fellow guitarist Jason Sibi-Okumu.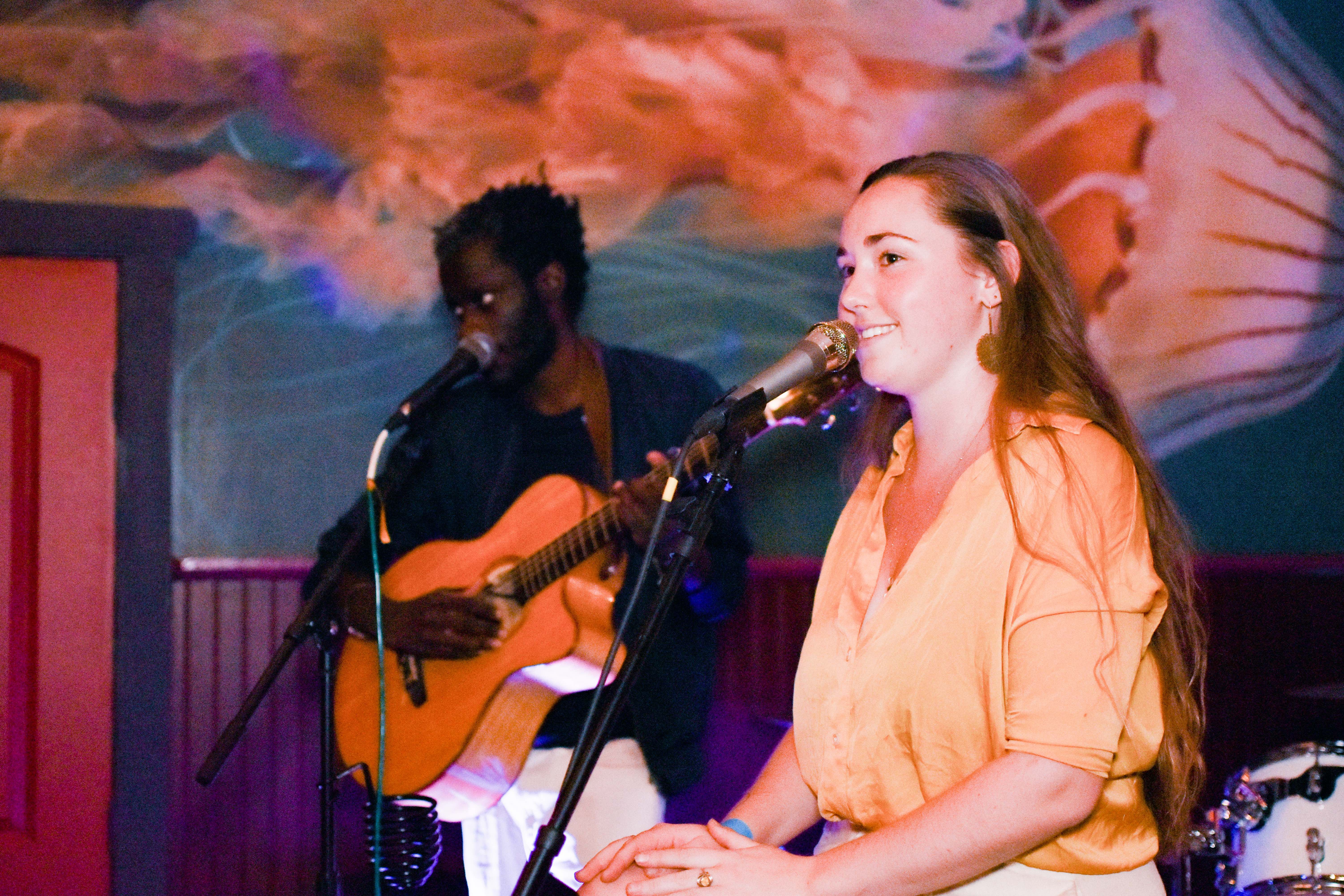 ---
So that's how the evening went! Lunar Bloom was peaceful, upbeat, emotional, and mystical; an elegant sonic collection of stories that took us to places strange and far, all within the earthly confines of a bar and a parking lot. We hope you enjoyed the evening and made a few stories of your own, and we can't wait to see you at the next one!
LISTEN TO LUNAR BLOOM ARTISTS
All Photos by Coconut Spaceship